THINK-IN---Guangdong-Hong Kong-Macao Greater Bay Area Forum
On Nov., 6, Cushman & Wakefield THINK-IN---Guangdong-Hong Kong-Macao Greater Bay Area Forum: Investment Opportunities Created by Industry and Real Estate in Greater Bay was simultaneously held in Guangzhou, Shenzhen and Hongkong.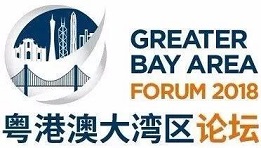 As long-term partner of Cushman & Wakefield THINK-IN Forum, MATSU also participated in this forum as a planner of its interactive and efficient atmosphere through the display and planning of high-quality office furniture.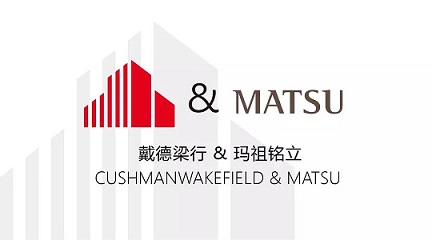 This THINK-IN forum focused on the status of technology innovation industry and property system in Guangdong-Hong Kong-Macao Greater Bay Area and made further analysis on the area's future developing trend.This THINK-IN forum published the report of "Research on Technology Innovation Industry and Property Carrier in Guangdong-Hong Kong-Macao Greater Bay Area", Cushman & Wakefield expresses professional opinions in the report while MATSU wishes to share views related to office space and property system.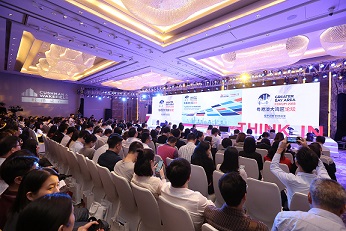 part 1 Money is the driving force
Taking Zhujiang New Town as an example, per-capita area in technology innovation companies is 10m2 and average rent of Grade A office building is 211.8/m2/month. A realistic problem yielded by economization that is facing all companies is: how to reasonably arrange space while the space is limited, so as to optimize the performance portfolio of capital and staff experience.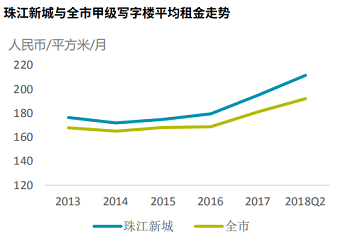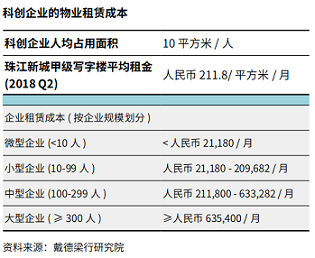 part 2 Where are talents heading?
In 2017, there were 11230 high-tech enterprises in total in just Shenzhen. The world's top 500 companies, such as Huawei Investment Holdings Co., Ltd. and Shenzhen Tencent Computer Systems Co., Ltd., account for seven.
In addition to the superiority of the company, the talent pool of colleges and universities in the region also is advantages.The most effective way for companies to retain talents is to improve working environment, to take advantage of humanized environment to enhance staff's experience, thus leaving good impression.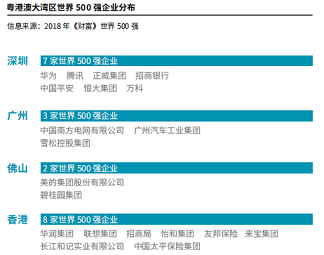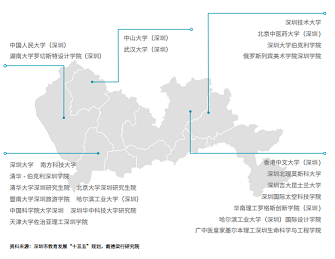 part 3 ever-changing industrial trend
As early as 2010, high-tech industry was deemed as one of the four pillar industries in Shenzhen. Cities in Guangdong-Hong Kong-Macao Greater Bay Area boast their own industrial features and technology innovation and various high-tech companies have made profound progress.
Ever-changing development approaches raise the requirement for long-run strategies. Change of staff and corporate development will influence the utility of office space, so office space needs to be more flexible.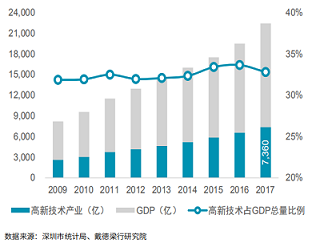 Added value and proportion trend of Shenzhen high-tech industy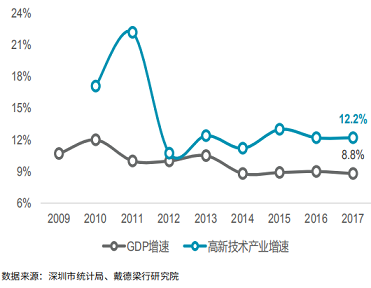 Increasing speed of Shenzhen GDP and high-tech industry
part 4 Secrets of the fourth pole office
Space can no longer meet the change of enterprise structure and modular furniture is more likely to satisfy end-user demands.
Data shows that"in corporate furniture purchasing, budget for systematic furniture purchasing declined to 50% from 80% in 1990s". The trend is also evident in property system of high-tech industry.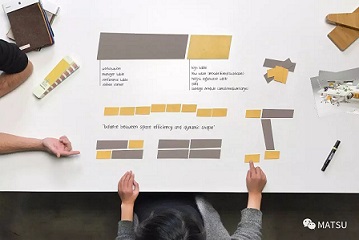 MATSU has been exploring future developing trend of office space, and believes in the concept of "satisfying 'uncertain' needs by using flexible 'uncertain' office environment". Companies are back to "human-centered" designs so modular designs are even more vigorous. On one hand, companies are able to make more reasonable planning for space. On the other hand, staff's demands for flexibility can be satisfied, which is a kind of mental fulfillment.