Phone Free Zone Concepts
The research themed with "PHONE ZONE FREE" was launched in April. On May 18, prototypes of 7 designs were presented in MATSU flagship store, when teachers and students were exchanging their ideas and views about their designs, structure and materials. Those designs are to help people get rid of side effect brought by smartphones.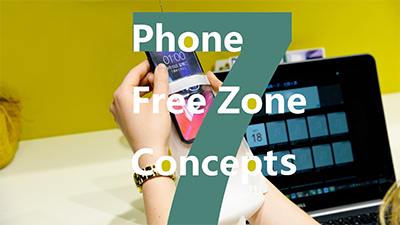 LALA PHONE is like an infusion bottle where smartphones are locked, which indicates that smartphones can bring side effects. But when you need it to improve working efficiency, just a pull can get it back to you to work for you.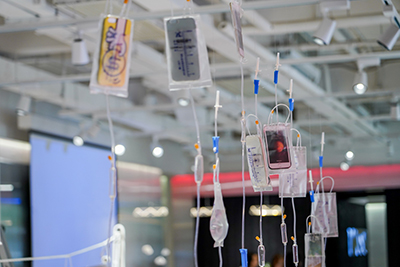 Put smartphonesin the "teeth"! Right! Risorius muscle comes from that! Put smartphones there,lock them in molar! Let "YA" screen protects your smile during discussion andyour thoughts when you are alone.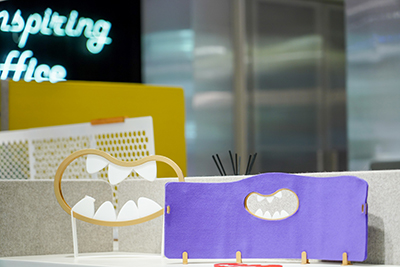 Smartphones,greatly changing our lives, connect people that are thousands of miles away but work as invisible barriers that isolate close friends. At dinner table,it's commonly seen that people are playing with smartphones silently. Noteveryone can accept it.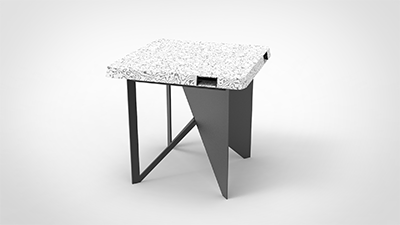 It is a floating gyro, which can block andcharge your phone.Once you plug in the phone, the gyro can beempowered and spin during your working time.If you plug out from the plate, it wouldlose power and stop after 15 minutes.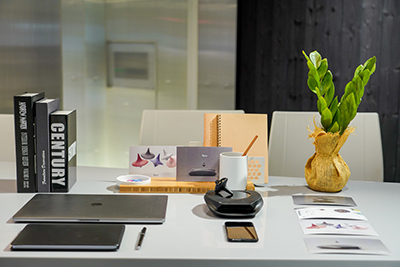 Holding LETO, new Mums and new Dads don't have to worry or fear that you will drop the baby or break his neck! LETO, with data analysis, guides you to hold your baby in a correct way.APP can also help to analyze all types of accompanying data.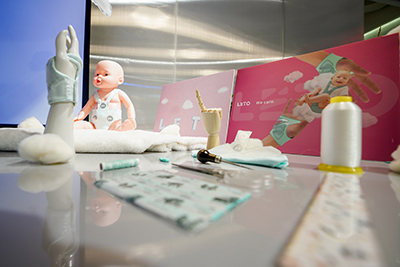 Put the smartphone into phone bag on the screen, and its light can adjust intimacy…glass partition transparency adjusted, the space is private or open via the regulation of phone bag. Smartphone reveals your office life.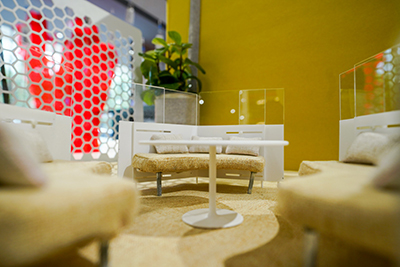 U-FLICK combines fit "ball" and unique streamlined furniture. On one hand, fit "ball" is endowed with more functions: integrated into desk functions; on the other hand, it is lifting, so you can easily make it a bar chair + bar counter, or a normal lounge chair.